GENERAL PRACTITIONER ZONE
We set up the Specialist Upper GI Surgery Clinic to provide a new private patient service in the Bristol region. By working together and combining our wide surgical expertise we can offer the complete range of diagnostics and treatments for your private patients.
While we run regular clinics on Tuesdays and some Mondays, we are flexible and can arrange ad hoc appointment times to suit your patients' needs. This demonstrates another advantage of our partnership-based approach. Appointments can be directed to a specific clinician if you wish or they can be referred generically where they will be seen by the most appropriate clinician at the most appropriate clinic.
All patients will benefit from the input of both Mr Hollowood and Mr Wilkerson, from diagnosis to treatment, to ensure the best possible outcomes.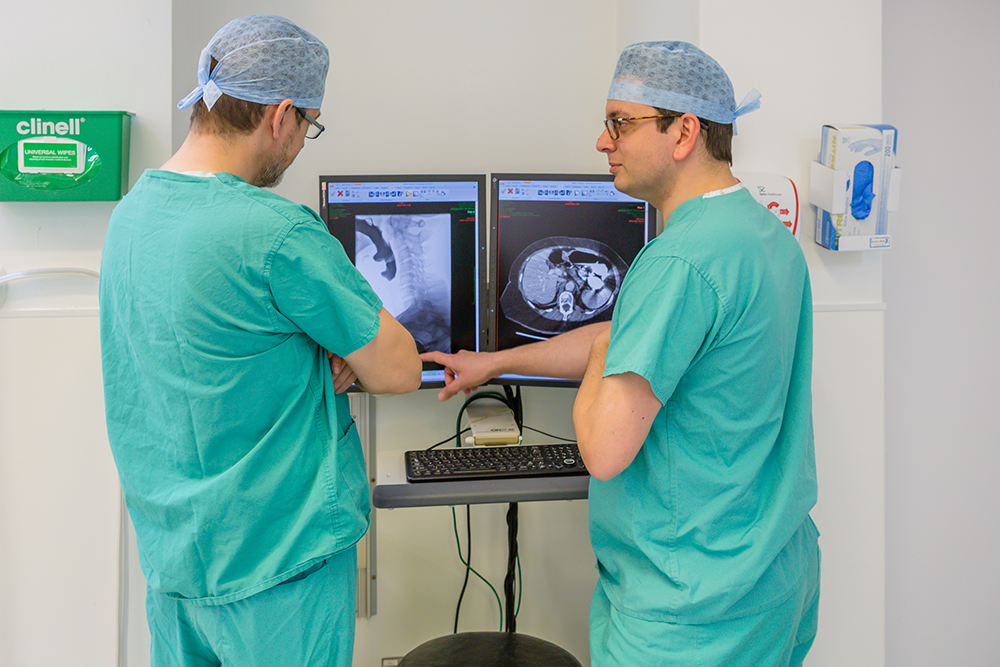 GPs often have patients of all ages with gastro-intestinal discomfort. We have tried to make this website as comprehensive as possible, with a large source of information on the main conditions and treatments we look after. If you cannot find the information here however, we offer a telephone and email service for GP's so that you can access advice. Please call us on 0117 973 4111 and we will answer your questions as quickly as possible.
Our surgical team offer free, comprehensive educational programmes for GPs including morning and evening seminars along with their symposia series through Spire Healthcare. To attend any of the educational meetings either give us a call or send us an email and we will advise on the upcoming events and seminars we will be attending.